Early in the week, a Taiwanese major revealed its PVC prices for August shipments. The Chinese and Southeast Asian markets saw a rollover from the producer while the initial offers to India indicated an increase of $10/ton, according to ChemOrbis.
This news came amidst prevailing expectations about seeing a stable to soft trend for another month across the region after steady declines were seen on May, June and July prices. Lackluster demand and softening spot ethylene costs had been blamed for players' beliefs that the downturn would extend into August. However, production shutdowns appear to have counterbalanced the weak demand and August cargoes are now being offered stable to slightly firmer.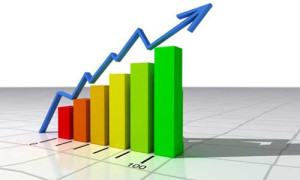 "Considering the shutdowns in South Korea and Japan, there are not many competitive alternatives left to offer to India. Plus, we believe that inventory levels on the side of Indian players are not very high. Therefore, we can ask for a little increase," said a source from the Taiwanese producer. He also added that they are not focusing much on the South East Asian market since they face competition from Chinese PVC.
Initial responses to the small hike attempt of the producer, meanwhile, are not so encouraging. A trader in Delhi commented, "Demand is absent while supply is comfortable. It is not possible to obtain hikes in such a situation. The monsoon season is still effective particularly in Northern India but it is relatively better in Western India. We don't think that the new offer level will find a wide acceptance as traders in India are offering the same origin at a lower price than the producer's new offer."
The consecutive declines of the upstream ethylene market are considered to be another important factor that casts a shadow on the new levels, according to ChemOrbis. "We are aware that there is not much choice when Japanese cargoes are out and there are force majeure declarations from South Korea. Several regular buyers of the Taiwanese producer may also accept the new level. Although the monsoon season is still in place, the southern part of the country is not affected much. However, overall demand still remains restricted and Indian buyers are cautious about seeing ethylene prices losing ground this fast. The soft side of the market is still dominating," opined a second trader in Chennai, India.
A third trader in New Delhi drew attention to the arrival of Iranian cargoes. "Plus, domestic production is higher while prices are stable. If the Taiwanese producer sees resistance from the market, August offers may be adjusted down by the end of this week," he added.