Switzerland specialty chemicals supplier Clariant has launched a major initiative to build awareness and acceptance of liquid color and additive masterbatches in the Asia Pacific region.
Interest in liquid masterbatches among Asia Pacific plastics processors, product designers, and brand owners is growing steadily, and Angel Wu, Product Manager Liquid Masterbatches, Asia Pacific, said the growth will accelerate even further once the industry become familiar with the advantages that the HiFormer system offer in many applications.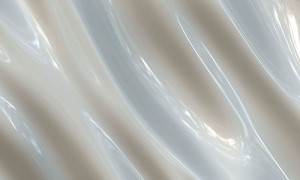 Late last year, the company launched the HiFormer, a new brand that encompasses its high-performance liquid color and additive concentrates, dosing and handling systems, expertise and service.
"Right now, most of the masterbatches sold in Asia-Pacific are in solid, pelletized or powder form," Ms Wu explained. "While many companies making PET preforms are already using this concept successfully, producers of other products such as caps and closures, big containers and consumer goods have only just started to explore the advantages of an integrated liquid masterbatches system. However, early commercial successes suggest that we can expect to see rapid and sustained sales growth of liquid masterbatches in Asia Pacific."
According to Clariant, liquid masterbatches are highly concentrated, so that less is needed to achieve brilliant, vibrant color that shines through, especially in translucent and transparent polymers. This reduces coloration and inventory cost and, at the same time, productivity and yield can be improved. Color changes are fast and easy so downtime between color runs is reduced.
In addition to polyethylene terephthalate (PET) packaging, Clariant has developed new liquid masterbatch alternatives for mineral-oil based carriers, which opens up applications in extrusion blow molding where screw slippage was a chronic problem.
"Today," Ms Wu said. "The Clariant HiFormer system can help customers gain a marketable advantage not only in PET, but also in polyethylene (PE), polypropylene (PP) and polystyrene (PS) packaging, closures, consumer durable goods and many other applications.
In Asia Pacific, Clariant's liquid masterbatches are manufactured in Guangzhou, China; Bangkok, Thailand and Singapore.