KOLKATA: The Central Excise Anti-Evasion unit has arrested a managing director-cum-propietor of a plastic unit in Kolkata for evading taxes worth more than Rs 2.62 crore for the past five years. The accused has been identified as N G Ghosh. The arrest has been made under the provisions of Section 9A(1A) of the Central Excise Act,1944.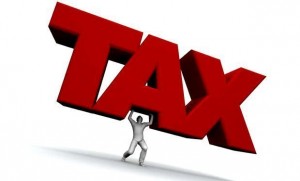 Sources said Ghosh was arrested as a person is liable to be arrested for non-bailable offence under Central Excise Act if evasion in central excise duty exceeds more than Rs. 50 lakh.
aœIt was found that Sri N.G. Ghosh who is the proprietor of one Sayan Plastics and the Managing Director of Ghosh Plastic Works Pvt Ltd – both of which are situated at Garden Reach area of Kolkata has evaded duty nearly to the tune of Rs.2 Crores for Sayan Plastics and Rs. 62 Lakhs for Ghosh Plastic Works Pvt. Ltd.
The said two companies are engaged in the manufacturing and clearing tubes mainly used in the packing of readymade garments,a said Gaurav Chandel, assistant commissioner, anti-Evasion, Central Excise.
Several incriminating documents were seized by the visiting officers. It was found that during the past three years, both the companies had a business turnover of over Rs 1.5 crore. but the companies have not observed any formalities of the Central Excise department. A lot of transactions were found to be in cash and are unaccounted for. The accused Ghosh could not explain the financial proceedings and whereabouts of huge amount of cash transactions involved, added Chandel.
Source: http://articles.timesofindia.indiatimes.com/2014-01-09/kolkata/46029315_1_central-excise-act-tax-evasion-rs-1-5-crore