NEW TECHNOLOGY FORUMS AT SPE ANTEC® 2013 TO FOCUS ON MANAGING INNOVATION, 'SMART' POLYMERS, AND NEW PLASTICS FOR HEALTHCARE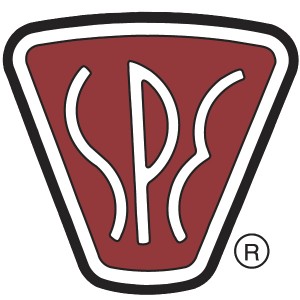 NEWTOWN, CT, U.S.A., April 1, 2013: Three New Technology Forums at the Society of Plastics Engineers (SPE) ANTEC® 2013 conference will provide insights on bringing innovations to market, explore unique polymers with built-in capabilities for responding to their environment, and present new developments in medical materials, SPE announced today. ANTEC 2013 will take place April 22-24, 2013 at the Duke Energy Convention Center in Cincinnati, Ohio, U.S.A. A New Technology Forum will take place on each day of the conference:
● Managing Innovation. (Monday April 22) Four presentations will discuss sustainability and innovation, intellectual property considerations, stimulating innovation, and "innovation on demand." Organizations represented by the presenters will include SABIC, the University of Cincinnati, the Mid-Atlantic Technology Research and Innovation Center, and the law firm of Grossman, Tucker, Perreault & Pfleger, PLLC. Prithu Mukhopadhyay, Bonnie Bachman, and Vassilios Galiatsatos are the organizers.
● Smart Polymers. (Tuesday April 23) Five presentations will explore "materials that respond to their environment on their own in a predictable manner." Topics will include shape memory polymers, structurally dynamic polymers that exhibit macroscopic responses to environmental stimuli, electroactive polymers, and chromogenic materials whose responses to external stimuli have potential for applications as sensors. Speakers will be from the University of Akron, Case Western Reserve University, Bayer MaterialScience, Toyobo Co., and GLS PolyOne Corp. Roger Avakian and Sadhan Jana are the organizers.
● Polymer Applications in Health. (Wednesday April 24) Six presentations will cover bioabsorbable polymers, electrospun nanofibers, polymers in drug-eluding stents, value-driven engineering and its relationship to U.S. competitiveness, and global regulatory guidelines. Presenters will represent TESco Associates, Georgia Institute of Technology, Boston Scientific, Abbott Vascular, Austen BioInnovation Institute, and 3M Health Care. Len Czuba, Teri Hermel-Davidock, and Sadhan Jana are the organizers.
A detailed agenda for the forums is posted at http://www.4spe.org/antec2013-newtechnforums.