US software firm confident on plastics future
The plastics industry appears poised for strong growth in 2017 according to manufacturing software firm IQMS.
The firm was present at the recent K show, held in Germany, and made four assessments after discussions with plastics manufacturers.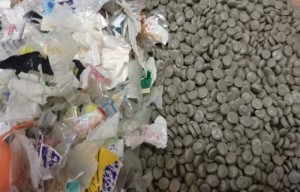 The California-based firm found that metal and natural materials are increasingly being replaced by polymer products that perform the same job better with a lower overall environmental footprint; Industry 4.0 is providing insights to improve operations and enabling new business models; growing industry recognition that plastic is too valuable to be landfilled is driving a focus on minimising scrap and recycling materials and automation and data science are empowering plastics manufacturers to drive the innovation and operational efficiencies that are critical to competing on the global market.
IQMS spokesman Steve Bieszczat, said: "The sheer scope of the technology on display at K 2016 surpasses all expectations, and it demonstrates that the plastics industry is set on a path of strong growth and innovation
"We are now engaging with our plastics manufacturing customers on how they can use our IQMS software to optimise their processes as they seek to capitalise on the state-of-the-art technologies on display at K 2016."
Website:www.prw.com