P4 sector tapping into the Gujarat guarantee!
In a bid to ensure 100 per cent success, the promoters and organizers of P4 EXPO INDIA 2016, an international trade show on the plastics, petrochemicals, printing and packaging industry which is to be held at Greater Noida, Delhi NCR from April 5 to 8, 2016, are making their pitch before the heads of the plastics, packaging and chemical companies of Gujarat.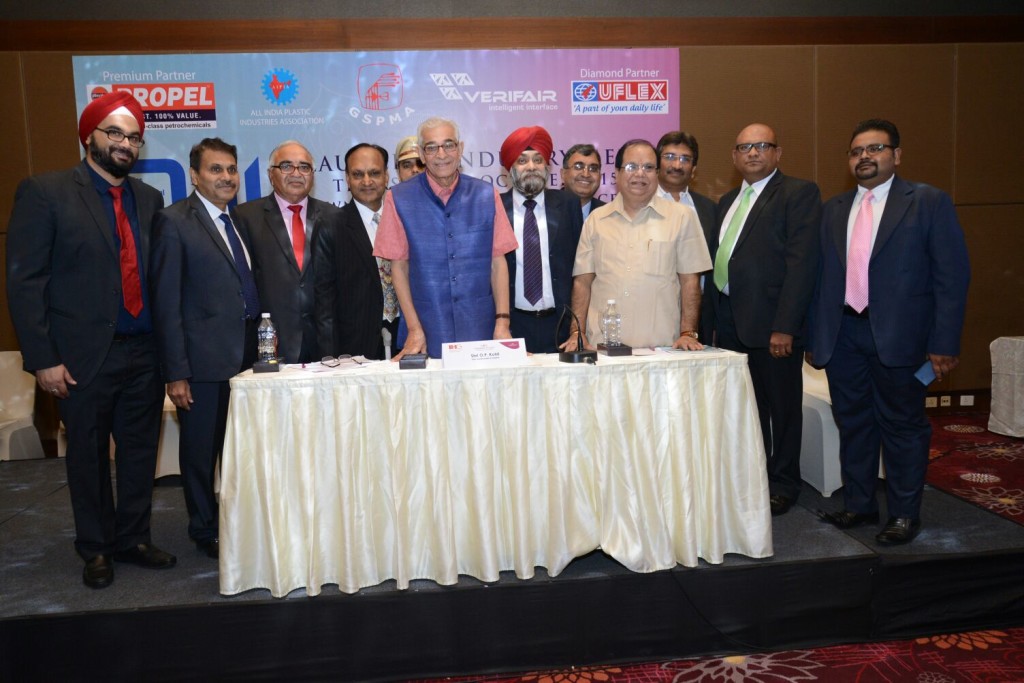 During a high profile event set to commence at 7 pm at the Ballroom of Crowne Plaza Ahmedabad City Centre, industry leaders will be briefed about prospects the Expo will throw open to them and their cooperation and participation will be sought, given that Gujarat accounts for 70 per cent of India's plastics and related industrial activity.  

The Chief Guest of the evening was Shri O. P Kohli, Hon. Governorshri of Gujarat. Gracing the evening and sharing the dais will be stalwartsincluding Ravi Aggarwal, President, All India Plastics Industries Association (AIPIA) and Chairman of the Steering Committee, P4 Expo India 2016, Nitin Shah, President, GSPMA,Tushar Parikh, Chairman, PLEXPO,Shirish Divgi, Managing Director, Milacron India and Founder Member, PMMAI and Jeen Joshua, CEO, VERIFAIR Dubai.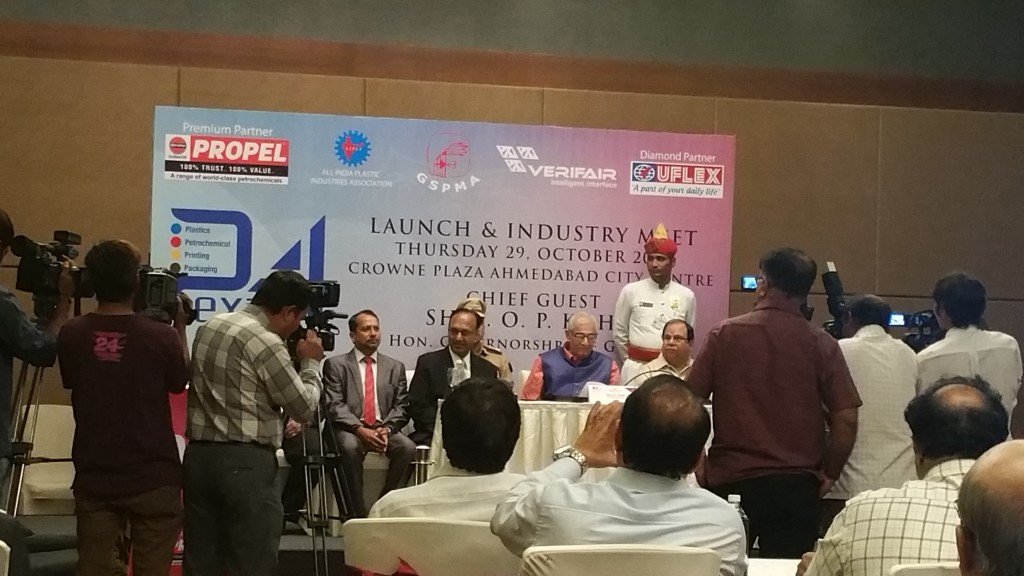 The turnover of Chemicals and Petrochemicals industries alone is expected to touch US$ 200 billion by 2020, while Plastics, Printing and Packaging are expected to see a growth of over US$ 80 billion by 2020, making India an attractive market for global investors.

The All India Plastics Industries Association (AIPIA), representing 1,566 small and medium scale plastic processing units and VERIFAIR, the Dubai-based multinational trade fair company, as organizers of the Expo, have brought in very interesting facts and figures to bolster their case for participation from Gujarat, which could promise a win-win situation for all concerned. The event in Ahmedabad is being organized in collaboration with the Gujarat State Plastic Manufacturers' Association (GSPMA).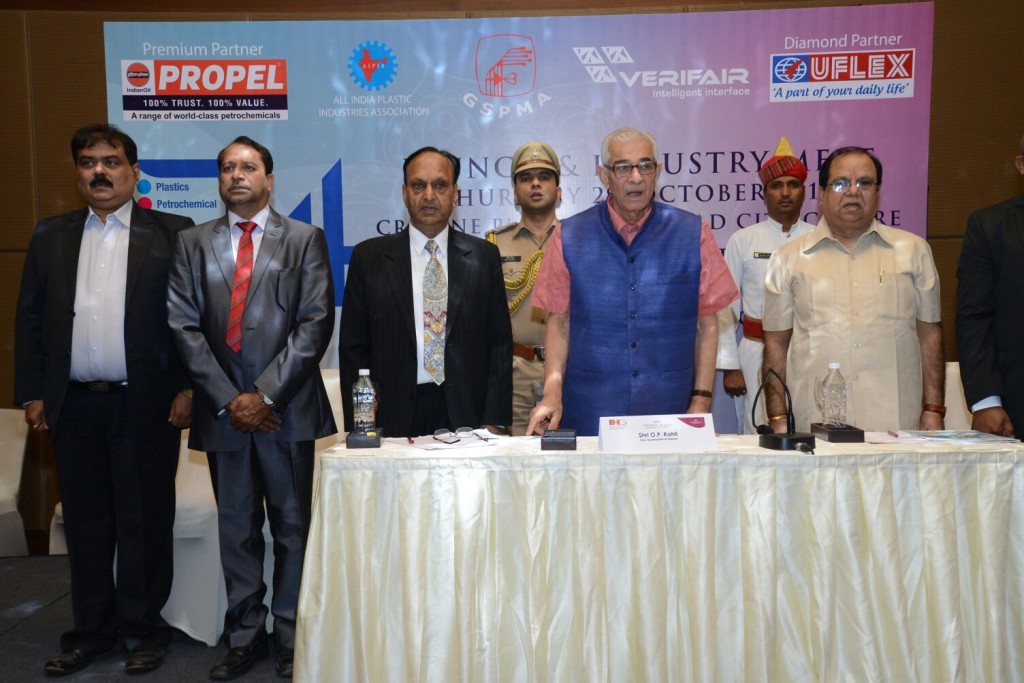 Spread across 30,000 square meters of the most modern trade fair facility in the country, the India Expo Centre & Mart, located along the Greater Noida Expressway, P4 Expo INDIA 2016 will feature pavilions from Germany, Austria, China, Taiwan, Korea, Iran and Egypt, and many more nations and manufacturers are booking in. Delhi NCR i