New CEO for battenfeld-cincinnati USA and new Group Vice President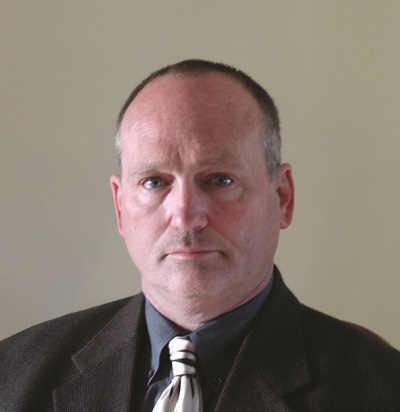 Off to a good start with state-of-the art machinery and dedicated customer service
After introducing its new name at NPE 2012, battenfeld-cincinnati USA has been continually building its strengths. The economic crisis of the past years has been successfully navigated and the company enjoys steady growth prospects. Central to its success is the new equipment introduced at NPE 2012. To best serve the needs of global customers, a new position has been created to reflect the complexity of worldwide integrated projects, and the executive team at battenfeld-cincinnati USA has been adjusted to meet those needs. Because of its global structure, with five production locations in Europe, the USA and China, the battenfeld-cincinnati group is es-pecially well-suited to fulfill the requirements of international com-panies that look for the best integrated solution for their production plants.
To efficiently coordinate global projects between entities, batten-feld-cincinnati has created the position of Group Vice President Global Accounts. Effective 1 April 2013, Kurt Waldhauer will assume this post and be responsible for identifying customer needs and handling the participation of battenfeld-cincinnati's worldwide production facilities in major global projects. "It's a challenging position, but I can count on the support of our team worldwide," Mr Waldhauer explains. "It is exciting to have the opportunity and the resources to take on projects that are coordinated and produced at a variety of production locations. This is an advantage few companies can offer their customer base and I look forward to managing it."
Mr Waldhauer's previous role as President/CEO of battenfeld-cincinnati USA will be assumed by Grant Flaharty (previously serv-ing as battenfeld-cincinnati USA's CFO). Mr Flaharty joined the company in 2011 and his extensive global corporate experience along with refined leadership skills have already been a great asset to US operations. "2012 has been a good year – we've introduced the new company name along with some exciting new products at NPE and customer response has been great," says Mr Flaharty. "We look forward to continuing this trend in the coming years."
Extrusion solutions to fit all applications
First presented to the market at NPE, the solEX high performance single screw extruder for PO pipe extrusion has become a bestsel-ler. The energy-efficient machine with outputs of up to 2,000 kg/hr (4,400 lbs/hr) provides excellent melt homogeneity with high outputs and is therefore particularly suited to fill the increasing de-mand for large-diameter pipe extrusion lines up to 2,500 mm. battenfeld-cincinnati is the technology leader in this field and has successfully placed a number of lines in the field in the past years.
The twinEX series of parallel twin screw extruders is ideal for the production of PVC pipe and profiles. The extruders require approx-imately 15% less specific energy input with a simultaneous increase in output and have already proven themselves repeatedly in the field. battenfeld-cincinnati also offers the helix VSI-T pipe die series, which can shorten the length of a PO pipe extrusion line by up to 30% through its EAC (efficient air cooling) concept in the pipe head. For single and multi-layer packaging applications, the company offers high-speed extruders, planetary roller extruders and the innovative Multi-Touch roll stack.